Everything I Know About Skiing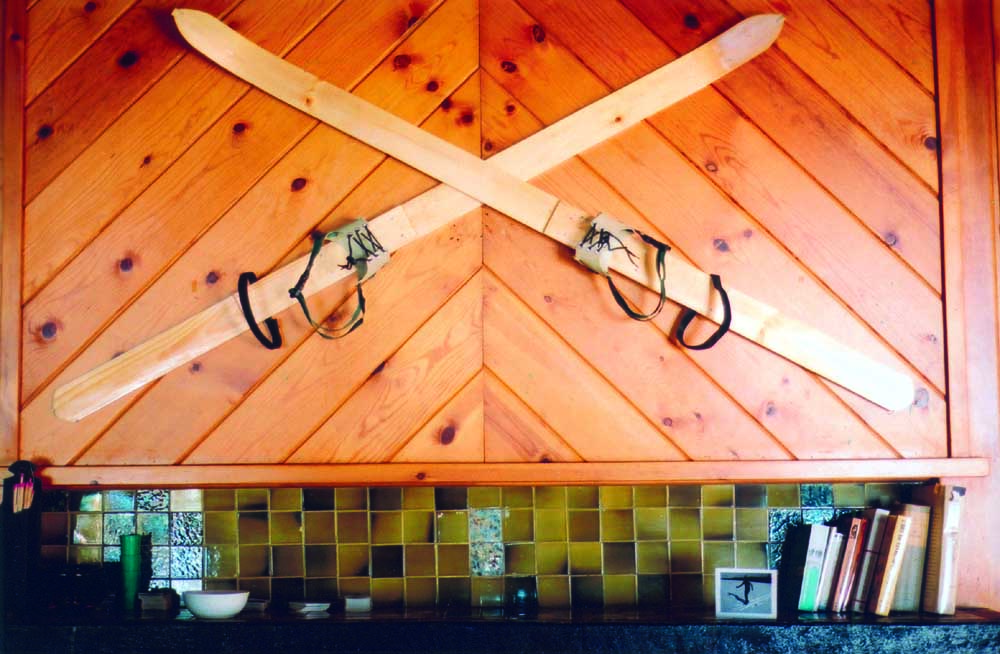 Residency, Installation & Performance, 2005. Curated by Francois Morelli & Boreal. Rouge Matawin Faunique, Laurentian Mountains, Quebec with ointment and Boreal Art/Nature.
Having never been skiing, nor having much experience of woodwork, the artist used his time in the Laurentian mountains to work out how to make a pair of skiis.
He then used the fruits of his labour, somewhat unsuccessfully, to try to get around in the frozen wilderness.