Industrial Dreams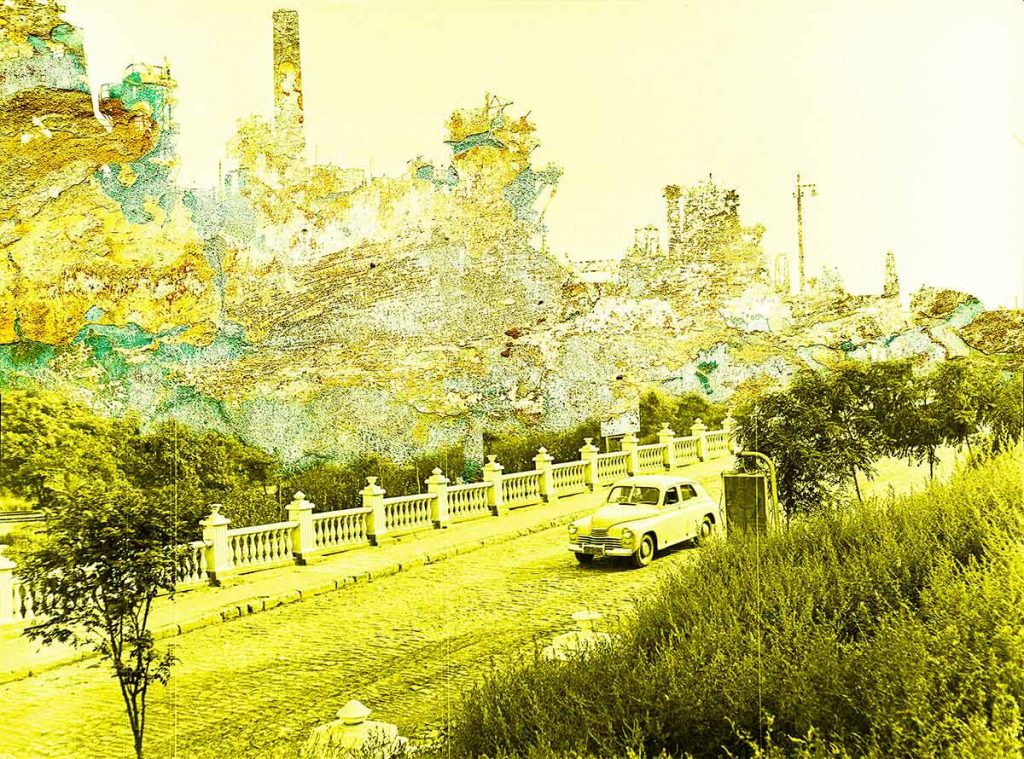 Image: Mariupol Museum used by kind permission Oleksandr Kuchynskyi
Voices from industry erased –
resistance and archive in Ebbw Vale and Mariupol
Friday 21st October, 3pm – 8pm
Ebbw Vale Institute, Church St, Ebbw Vale NP23 6BE
THE EVENT IS FREE TO ATTEND.
TO BOOK, please visit our Eventbrite page.
At the turn of the twentieth century, Ebbw Vale and Mariupol were two of the largest steel producing regions in Europe. Today both are gone, as a result of forced de-industrialization, in the case of Ebbw Vale, and Russia's neoimperial war of erasure, in the case of Mariupol.
In this workshop, we will explore the ways that the industrial legacies of these places, and other industrialized regions in the UK and Ukraine, are entangled and how they speak to each other through the archive. We will bring together archival documentation of the steelworks, including records of their demise and utopian projects for the post-industrial future (e.g. the Ebbw Vale Garden Festival), with contemporary art from Wales and Ukraine that responds to the post-industrial condition in various ways, from mourning to humour and resistance.
Our workshop will culminate with the UK premiere of EURODONBAS, a documentary film exploring the historic links between industrial communities in Europe and the Ukrainian East, and the local communities in Ukraine exploring these links before Russia's full-scale invasion of February 2022. The film also addresses the history of Welsh labour migration to Hughesovka (today's Donetsk) at the end of the nineteenth century. We will be joined by the film's director Kornyi Gricyuk and producer Olena Kirichek for a discussion and Q&A after the film.
Join us for part or all of this exciting event!
Event Programme

3pm Welcome and Introduction
3.10 Workshop/talk
Whatever happened to Gryff? The industrial imaginary in Ebbw Vale and Azovstal.
Centre for Urban History in Lviv, Ukraine, Ebbw Vale Works Archive and Gwent Archives
4 Break
4.10 Film Screening
'Life Beyond the CV' by Freefilmers, Mariupol (displaced to Zaporizhzhia)
4.30 Practical workshop
Engaging the archive & community re-photography
5:30 Break
6pm Film Screening
UK Premiere of 'EuroDonbas' documentary
Introduced and discussed by producer Olena Kirichek & director Kornyi Gricyuk
8:00 END