Ephemeral Coast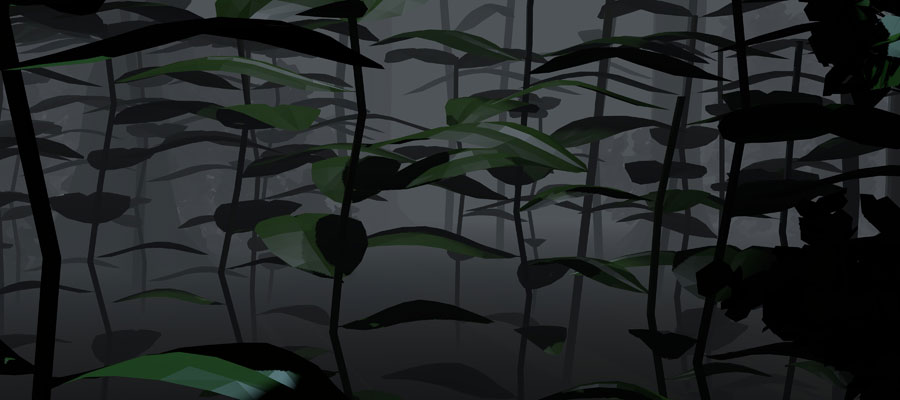 Mission Gallery, Swansea
14 June – 03 August 2014
Curated by Celina Jeffery
"The low night sounds of the jungle drifted over the water; occasionally a marmoset gibbered or the iguanas shrieked distantly from their eyries in the distant office blocks. Myriads of insects festered along the water-line, momentarily disturbed as the swells rolled in – slapping at the canted sides of the pontoon" JG Ballard
Taking its starting point Ballard's novel of the same name, Drowned World comprises a functional, scaled down prototype of a junk-rigged, floating, survival craft. The craft sits at the centre of a fictional, faceted environment, reminiscent of early video games.
Like Ballard's 1962 novel, Drowned World, the installation asks questions about what happens to people when the edge is redrawn; and the enduring allure of natural catastrophe – 'the-end-is-nigh'-ism – as evident in the biblical flood story as it is in contemporary debates about climate change. It also stumbles dumbly into issues about migration, and whether there's a survivalist thread hidden within the contemporary 'maker' movement.
The exhibition also includes work by Fern Thomas and Julia Davis.
Ephemeral Coast is an international, 4-year curatorial research project curated by Celina Jeffery (University of Ottawa,Canada).
More information about the show is on the Mission Gallery website.
The Ephemeral Coast project now has its own website too: http://ephemeralcoast.com

Drowned World was funded by the
Arts Council of Wales.