Llwyn Celyn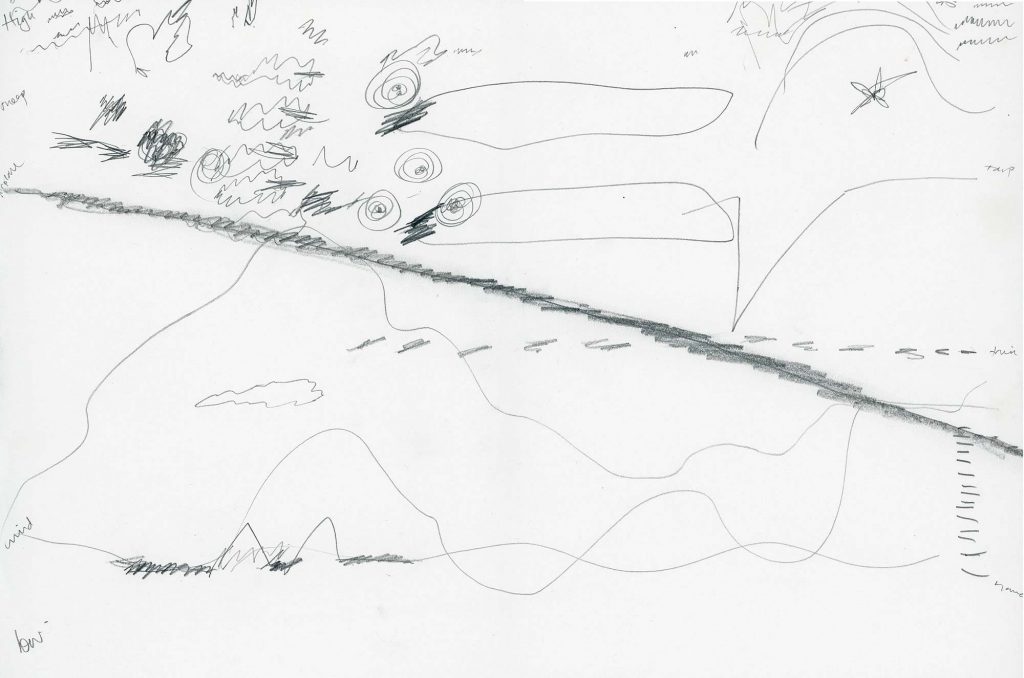 Artists residency at Llwyn Celyn, a medieval 'hall house' currently undergoing restoration by Landmark Trust. The residency is focused on the 'other inhabitants' of the building and its surroundings – the insects, birds and mammals whose histories run alongside those of the site's human occupants. During the residency I have become increasingly drawn to sound as a way to explore this theme, particularly the idea of the 'soundscape' (the sonic properties of a place as a whole, rather than individual sounds in isolation) as a way to explore the continuum between human and animal inhabitants, and a way of reading or understanding the specific nature of a place. As part of this, I and other participants have been listening to the landscape as it is today, as well as looking for sounds which may have become missing or lost from the soundscape.
I am also working with composer Jobina Tinnemans on a score for a one-off collaborative performance incorporating sonic or musical elements. The intention of the piece is to explore and re-present the unique sonic properties of the landscape and to evoke some of the lost sounds from the past (and future) too.
I am working closely with Landmark Trust and Arts Alive in Crickhowell to recruit potential participants from the local community. If you would like to participate or be involved in some way, or know of anyone who might, please let me know!