Pleasure City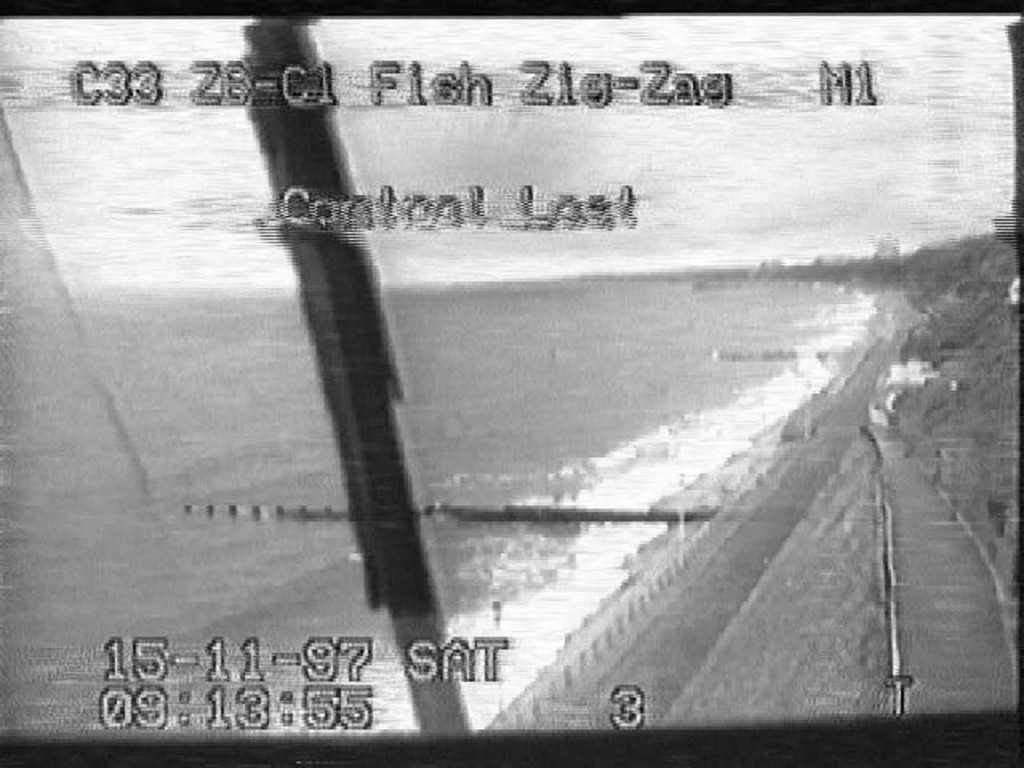 "At the Great Exhibition the display of the female body had been restricted to a few statues..at the beach the body of the adolescent or prepubescent girl had become a cultural ideal… The sumptuous seaside resorts of Victorian England had become Crystal Palaces for the libido, places where the male consumer could become… a connoisseur of nymphets. The space of leisure had been sexualised."
The Commodity Culture of Victorian England, Thomas Richards, 1990
Pleasure City is a video work constructed from CCTV footage from security cameras along the promenade at Bournemouth. The work references postcard imagery with their saturated colour and insistence on observing what John Urry called the 'obvious signifiers' of the seaside resort.
The British seaside in the 1990's retained traces of its Victorian origins in its piers and bandstands but the 'space of leisure' is now fraught with a different tension, populated by a new generation of voyeurs.
Shown at Chapter Arts Centre, Cardiff in 1998 and included in 'Art From Wales: A New Generation' Open Space Gallery, Milan in 2001, curated by Roberto Pinto.
The work was made possible with the generous support of Bournemouth Borough Council and its security staff.
Video Stills