Wednesday, August 26th, 2015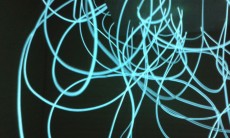 After having spent the past week experimenting with 'Sugaring' recipes to attract moths (more info at National Moth Week), I'm very nearly set to install the piece commissioned by Made in Roath for their Out of Doors programme this weekend (29th – 31st August 2015) in Roath Park in Cardiff. I'll be installing a version of Mothmusic in the trees near the Rec (next to Roath Park Library). Come along at around 8pm on the Saturday to see it (it only works during the hours of darkness).
Gail, Helen and Becca from Made in Roath have been hard at work putting together a great programme of installations, performances, croquet games, walks, tours and an outdoor cinema screening. All events are free of charge.
For more information visit the website: http://madeinroath.com/