Sunday, July 19th, 2015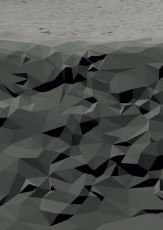 The annual ISEA event (International Symposium on Electronic Arts) is taking place in Vancouver this August, and I've been lucky enough to be selected to present new work at one of the Demonstration sessions. I'm going to be showing work in progress of a film which I've been making as part of my Creative Wales project, Gulliver. I've been working closely with 'creative practitioner' Harrison Banfield (JaguarMin), who's been composing the soundtrack.
If you're heading out to ISEA please do drop me a line, or come along to the session (Disruption: Generative Art – Tues Aug 18th at Goldcorp Centre for the Arts, Simon Fraser University).